Ambassador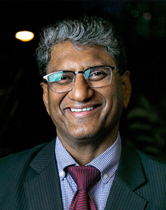 Shri Suresh Reddy
Ambassador
Ambassador Suresh K. Reddy assumed charge as Ambassador of India to the Federative Republic of Brazil on 13 September 2020.
Ambassador Suresh Reddy has had a distinguished career since he joined the Indian Foreign Service in 1991. He has served in Cairo, Muscat, Abu Dhabi, and Islamabad and later as India's Ambassador to Iraq and ASEAN. Amb Reddy also served as Special Envoy of Govt. of India to Iraq from June to December 2014 addressing all issues relating to safety, welfare, and evacuation of Indian nationals.
In the Ministry, he has held sensitive and crucial positions including as Head of Office of Minister of State for External Affairs and has been engaged with the neighboring countries of Bangladesh, Myanmar, Sri Lanka, and the Maldives in different capacities including as Desk Officer/Director/Director-General.
He also established and headed the first ASEAN Multilateral Economic Relations Division and in that capacity was instrumental in establishing the BIMSTEC Secretariat, while also looking after ASEM, ACD & APEC related issues.
Amb Reddy headed the Multilateral Economic Relations Division in the Ministry of External Affairs from December 2018 to January 2020 and was India's Sous Sherpa to G20, G7, BRICS & IBSA.
Since January 2020, deputed as Additional Secretary (Europe), Amb Reddy was coordinating India's engagement with Europe and Central Asia.